AOPS receives first impact factor

Annals of Pediatric Surgery has received its first impact factor in Web of Science. Read more here.
About the Editor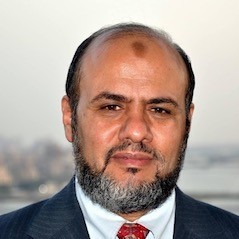 Professor Essam A. Elhalaby, M.D, CT
Essam Elhalaby is a senior consultant and former chief of Pediatric Surgery at Faculty of Medicine, Tanta University in Egypt. He currently serves as the acting Editor in- Chief of Annals of Pediatric Surgery. More information about Professor Elhalaby can be found here
Aims and scope
Annals of Pediatric Surgery (AOPS) is an open access peer-reviewed journal that aims to fill an important niche that provides focus to clinical care, technical innovation and clinical research. Annals of Pediatric Surgery welcomes publications of original research, meeting reports, reviews, case reports, letters to the editor and 'how I do it article' on topics in general pediatric surgery, pediatric urology, pediatric plastic and reconstructive surgery, and pediatric surgical training and accreditation.
Annual Journal Metrics
2022 Citation Impact
0.4 - 2-year Impact Factor
0.3 - 5-year Impact Factor
0.527 - SNIP (Source Normalized Impact per Paper)
0.155 - SJR (SCImago Journal Rank)

2022 Speed
47 days submission to first editorial decision for all manuscripts (Median)
166 days submission to accept (Median)

2022 Usage
192,798 downloads
ISSN: 2090-5394 (electronic)